Dental Implants in Portland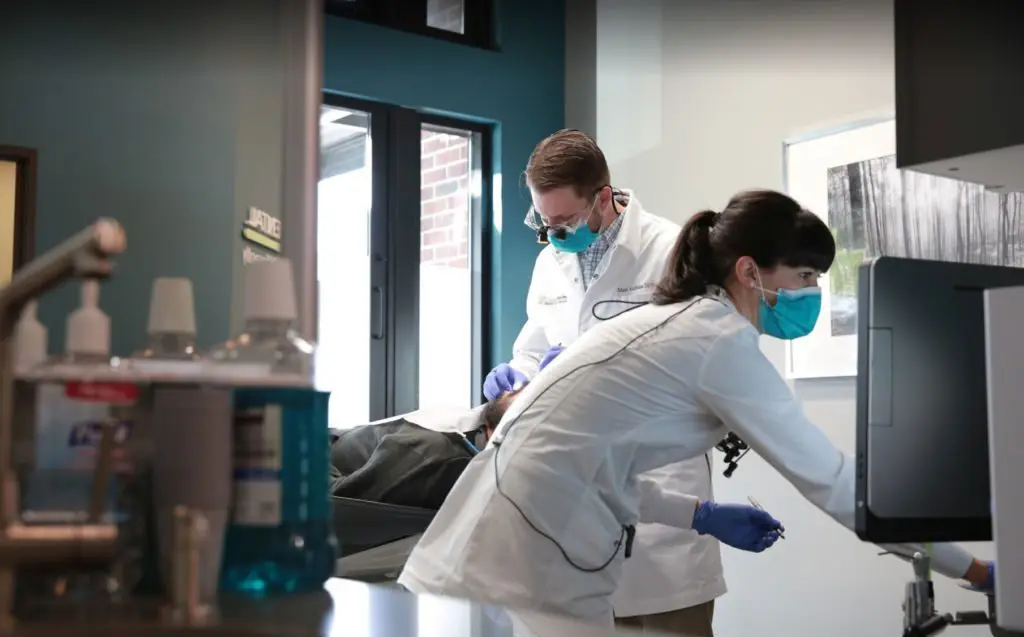 Years ago, Portlanders used a coin-toss to decide if the city should be named "Portland" or "Boston." We don't recommend using the same technique when it comes to deciding how to replace your missing teeth. Dental implants are the best way to go.
At Timber Dental, we use 3D conebeam imaging to provide computer guided implant placement for accurate, efficient results. Your new implants can be paired with crowns, bridges, or implant-supported dentures to replace as many teeth as necessary.
WHAT ARE DENTAL IMPLANTS?
Implants are biocompatible, artificial tooth roots that are anchored inside of your jaw, just like your real teeth. They're durable enough to support a crown (for single tooth replacement), bridge or denture (for multiple tooth replacement).
Plus, implants last for the rest of your life in the majority of cases. There's no better investment that you can make when it comes to restoring a healthy bite.
BENEFITS OF DENTAL IMPLANTS
Improved appearance: Dental implants can look and feel just like your natural teeth and they can help restore the appearance of your smile, making them a cosmetic improvement over other types of tooth replacement options.
Improved function: Dental implants can allow you to eat and speak more easily and naturally, as they are securely anchored to the inside of your jaw.
Durability: Dental implants are a long-term solution and can last for life with proper care.
Convenience: Dental implants do not require special care beyond what you would normally do to care for your natural teeth, such as brushing and flossing.
Preserved oral health: Because dental implants are independent of other teeth, they do not put additional strain on surrounding teeth, as a bridge would.
Dental implants may not be an option if you have certain medical conditions or insufficient bone density in your jaw. It's always a good idea to consult with a dentist or oral surgeon to determine whether dental implants are right for you.
SCHEDULE A FREE IMPLANT CONSULTATION TODAY
Thinking of replacing your missing tooth with an implant? Great idea! Contact our Portland dentists to find out if you're a candidate for the procedure, what's involved, and even check out our affordable financing options. Free consultations are available.
Our sedative and anti-anxiety dentistry options are here to keep you relaxed. From nitrous oxide ("laughing gas" inhaled sedation) to oral medication (Halcion), we have options available that are great for adults and kids alike.